One of the useful new features of the ArchVision Dashboard is the ability to Drag & Drop content into Revit. In some cases, drag and drop may not function properly.
The most common reasons for Drag and Drop not to function in Revit are as follows:
To be able to work with the Autodesk Revit 2019 or higher you need to manually download and install the latest ArchVision Plug-in. You can find our latest plug-ins here https://archvision.com/downloads
1. Configure Default Application Preferences
By default Drag & Drop for Revit will be available by the Dashboard auto-detecting Revit. If for some reason Dashboard's drag & drop is not automatically enabled, switch the Default application preferences to Revit.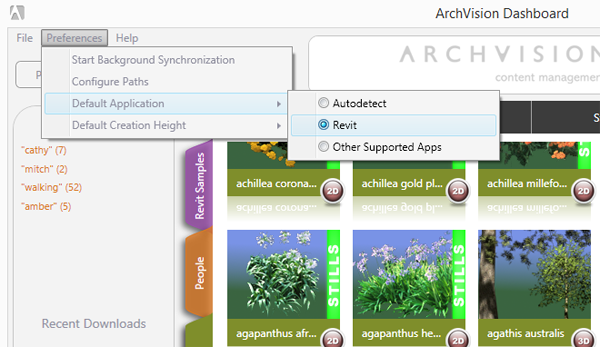 2. Point Revit to ArchVision Dashboard
The Network Address should be set to 127.0.0.1 and the port should be 14931.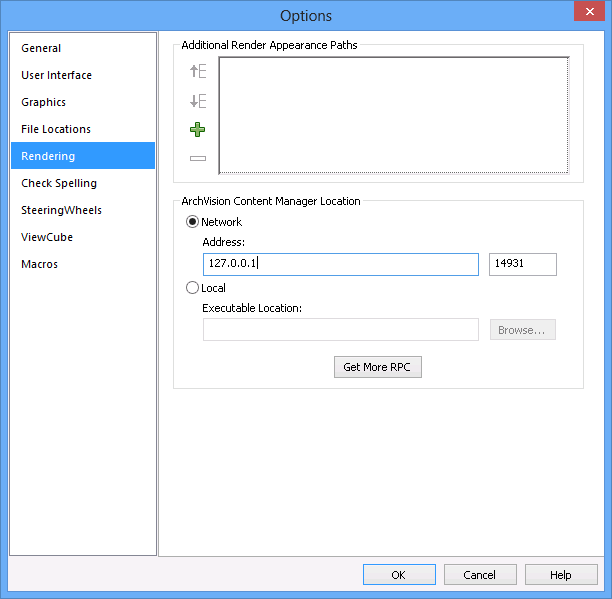 3. ArchVision Dashboard Needs to Display a Blue Content Icon.
Content with a red or yellow icon cannot be dragged & dropped into Revit. Make sure that the icon is blue. Blue indicates that Revit is aware of the content. Revit is made aware of content when it starts or when a refresh is performed in Revit 2014. 2013 requires a restart to recognize new content.

4. The RPC Family Template Is Not Found.
The RPC Family Template needs to be located in the folder of your Default family template files. The default location for Family Templates for the International English installation of Revit is C:\ProgramData\Autodesk\RAC 20xx\Family Templates\English_I. The default Family Template path and RPC Family Template file name both vary with each localized version of Revit. Please be sure that RPC_Family.rft

If this path has been customized, please place a copy of the RPC Family Template, for example, RPC_Family.rft, into the customized directory.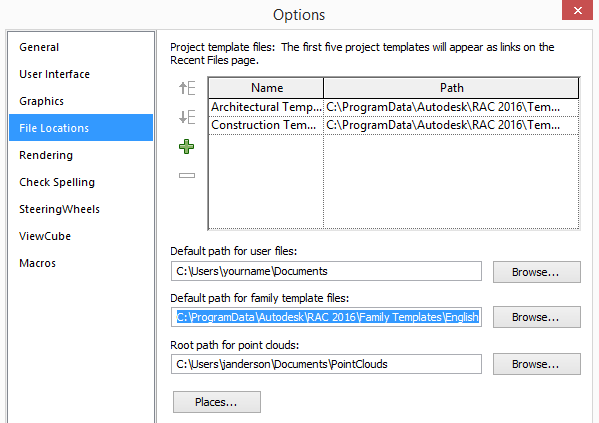 If you cannot find the RPC Family Template you can repair your version of Revit or reinstall all Revit Family Templates. You can download the family templates from here: