ArchVision Dashboard and Legacy Plugins
How I do install the ArchVision Dashboard?
To get started, please download the ArchVision Dashboard installer
After downloading the file, follow these steps to install the software:
Double-click the EXE install file. You can also context-click and select Run As an Administrator.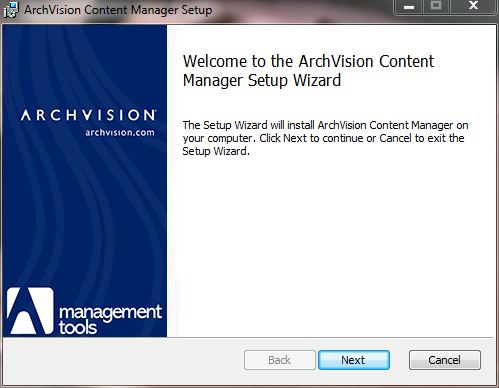 2. Click Next in the Welcome dialog box and follow the Setup wizard instructions to install the ArchVision Dashboard in your computer.
3. Click the Finish button to close the installer.

ArchVision Dashboard is now installed in your system. To open the Software click on the Windows Start button and search or type "Archvision Dashboard" the click on it.