How do I add/remove users from my Floating License pool.
When logged into the dashboard as an Administrator go to your user/email tab, there there you will find an option for License Administration. Clicking on this will reveal all your license information and it allows you to add/remove users from the license pool.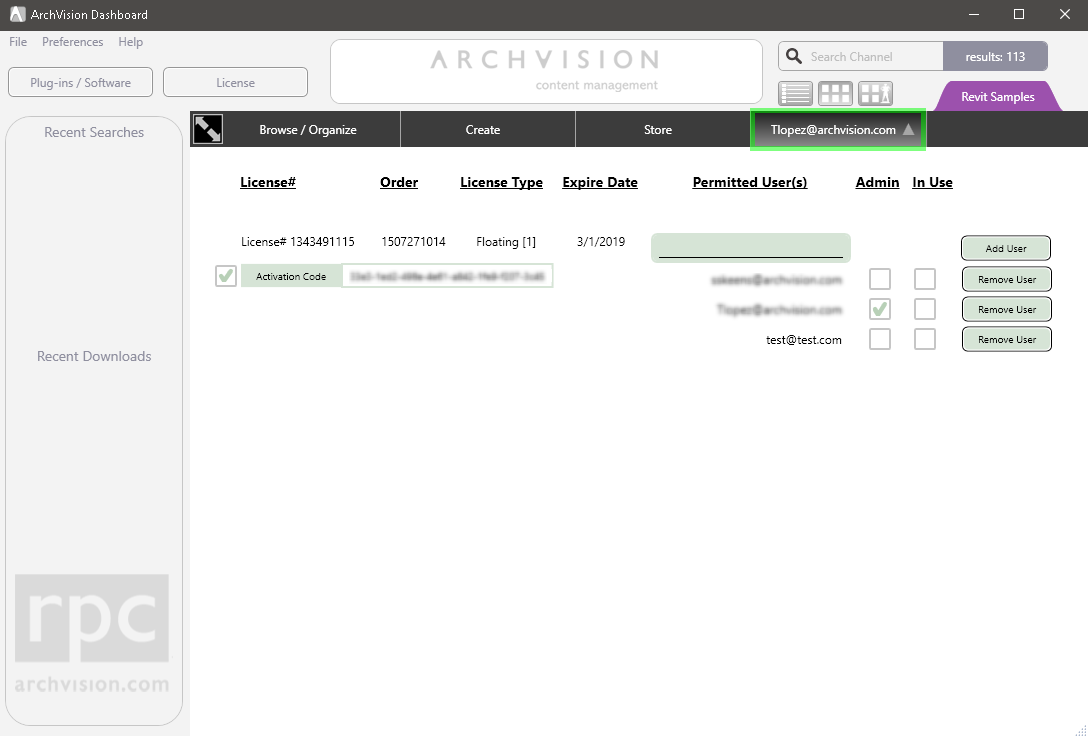 All users in the list will have access to the license but only one user at a time can render without watermarks.

If two or more users are connected at the same time, all of them will render with watermarks except for the user with the license assigned.

You can visit or YouTube channel where you can find more information about this process: