Does ArchVision offer Educational licenses?
We Offer Special pricing for Students** for a single one-year license ($99 USD).
Upgrades are included over the course of the year.
To apply for the RPC Education License Program please create an account on www.archvision.com and email us back your username, we will send you back the instructions to purchase.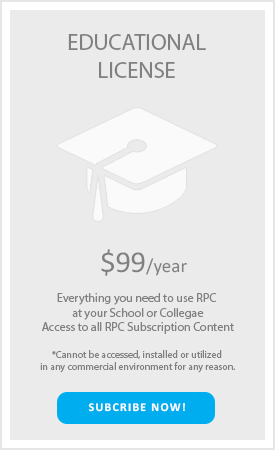 You can purchase your ArchVision Software Licenses through our website at www.archvision.com/shop-rpc/

*Students must provide proof of current enrollment at an academic institution to qualify for academic pricing.

*Student Licenses cannot be accessed, installed or utilized in any commercial environment for any reason.