ArchVision Dashboard 2.0 enables 'Drag & Drop' support for Autodesk Applications like 3ds Max, AutoCAD and Revit.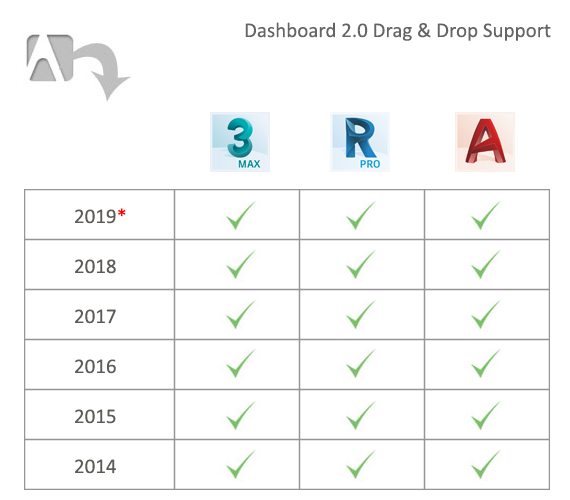 *Autodesk 2019 Version. To be able to work with the Autodesk 2019 Software you need to manually download and install the latest 2019 ArchVision Plug-in,
You can find our latest plug-ins here https://archvision.com/downloads


RPC Thumbnails shown in the ArchVision Dashboard 2.0 feature small icons at the lower right. You can 'click' any red icon to download the content. Once downloaded, if Revit is detected it the icon will turn 'yellow' and then 'blue'. Content with a blue icon it is ready to drag and drop into your main application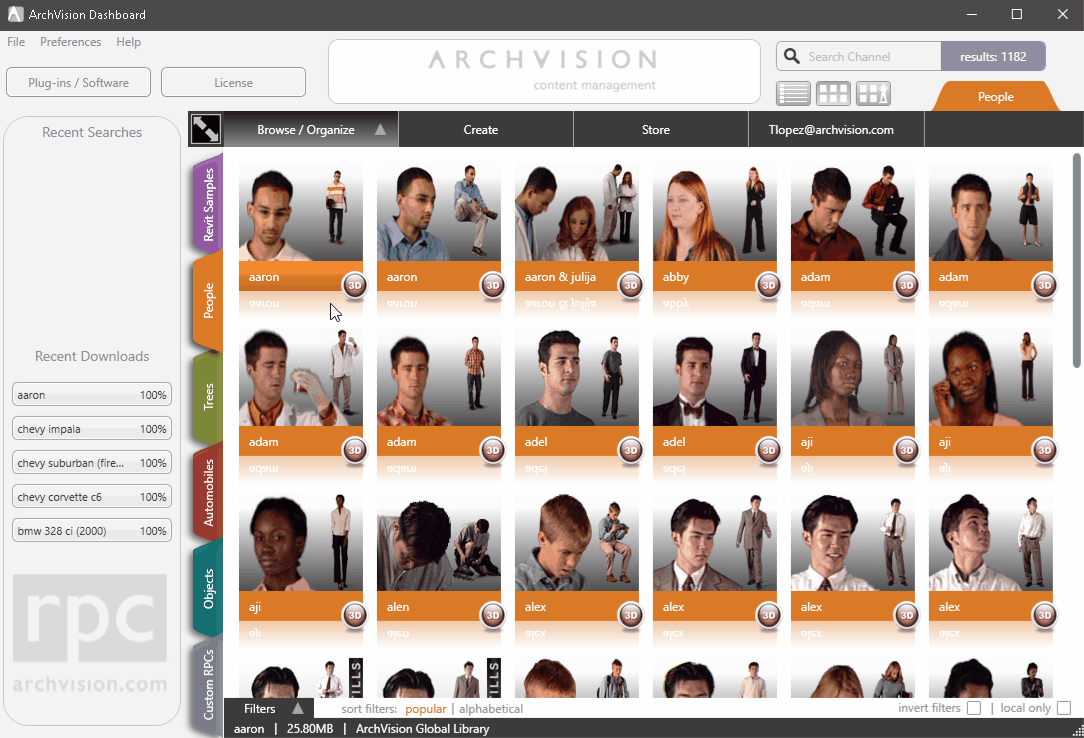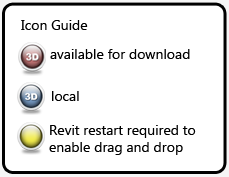 Once the RPC is dragged into your scene, an additional click is need it to place the RPC into the desired position.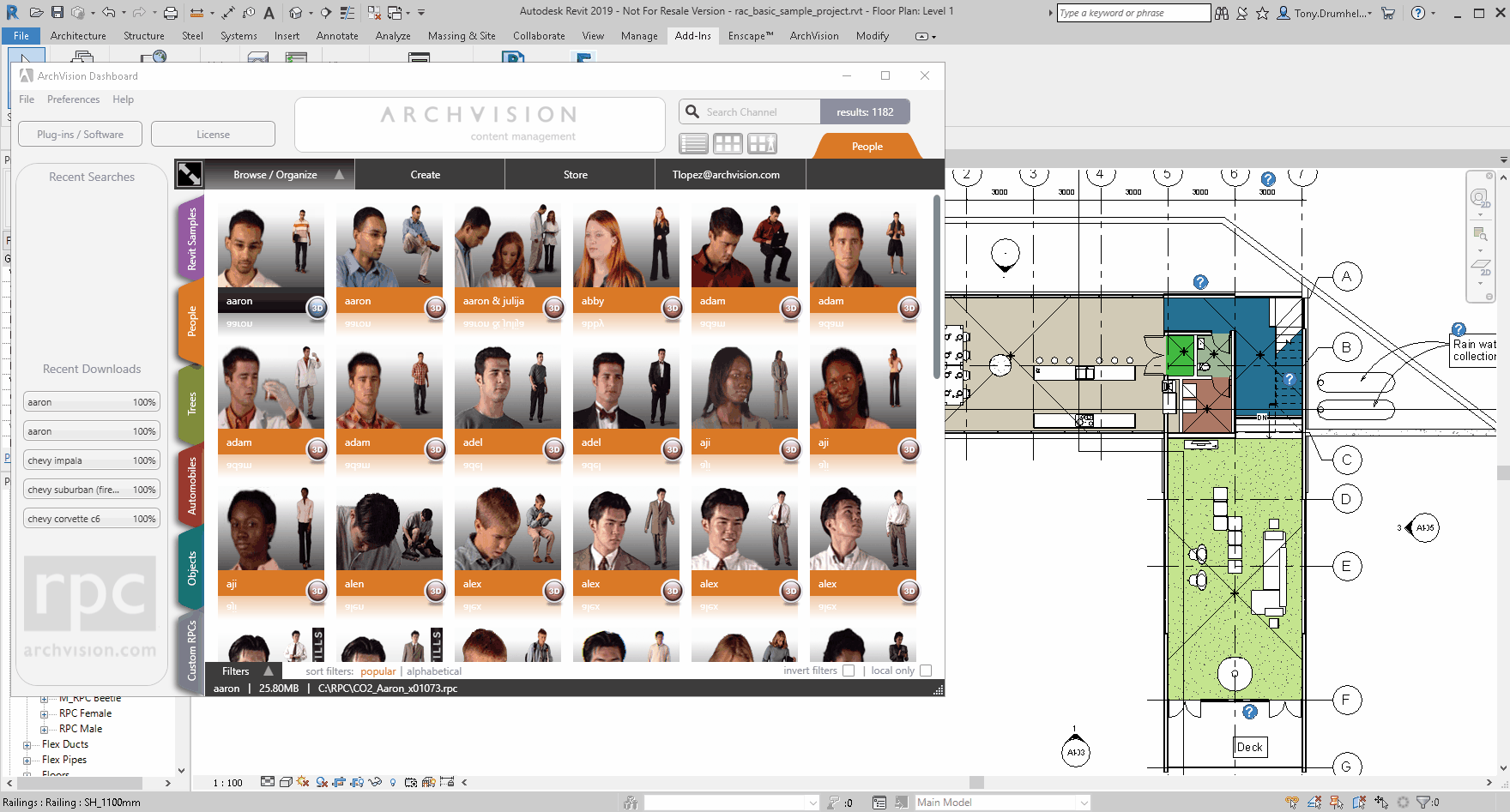 Then Click the Escape key twice to exit placement mode.