ArchVision plugin for Revit is ONLY available for the FULL version of REVIT.
Revit LT Version is NOT compatible with the current RPC plugin BUT you can still use the RPC Content manually**.
Please follow the steps below to use the RPC content with REVIT LT

To use the RPC Content with Revit LT, you will need to MANUALLY configure some settings to allow Revit LT to read and access the additional content as well to create each RPC family manually using the Already existing Demo RPC in revit. To do this please follow the steps below:
Download and Install the ArchVision™ Dashboard (Content manager)

CONFIGURE REVIT RENDERING OPTIONS
2. Open Revit LT
3. Under the "File" Tab select "Options"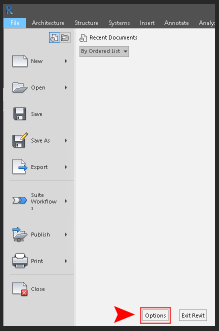 4. In the "Options" dialog, click the "Rendering" tab.
5. Under "ArchVision Content Manager Location" Group, do the following:
Select Network
Address 127.0.0.1
Port: 14931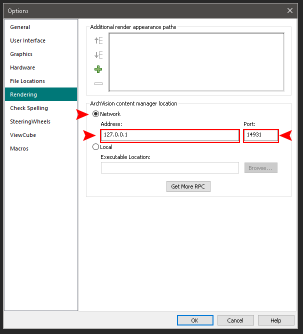 6. Click OK.
7. Restart Revit LT to commit changes.

CREATE AND USE NEW RPC ASSETS
Now you can create or edit RPC families, and specify the RPC content as the render appearance for a family type.

Load the RPC family into a project, and place the entourage objects in a project view for rendering.