This quick guide will walk you through the basic steps to start using RPC technology and content with Autodesk Revit Software.
Make sure you have installed the required software and plugins. For more information Please visit the Getting Started documentation.

------------------------------------------------------------------------------------------------------------------------------
Quick Start
Open the ArchVision Dashboard
The RPC workflow requires the Dashboard to be up and running BEFORE start your design software.
For more information about how to use the Dashboard please visit the Dashboard quick start Documentation.
2. Explore and Download the RPC Content

From the Category Tabs, select the category you prefer to explore, and download the RPC Content.

To Download the RPC content Click on the Thumbnail's red icon. A download bar will appear in the the left panel area. Once downloaded, when Revit is detected the icon will turn 'yellow' and then 'blue'.

*Content with a BLUE ICON, is ready to use and drag & drop into your project.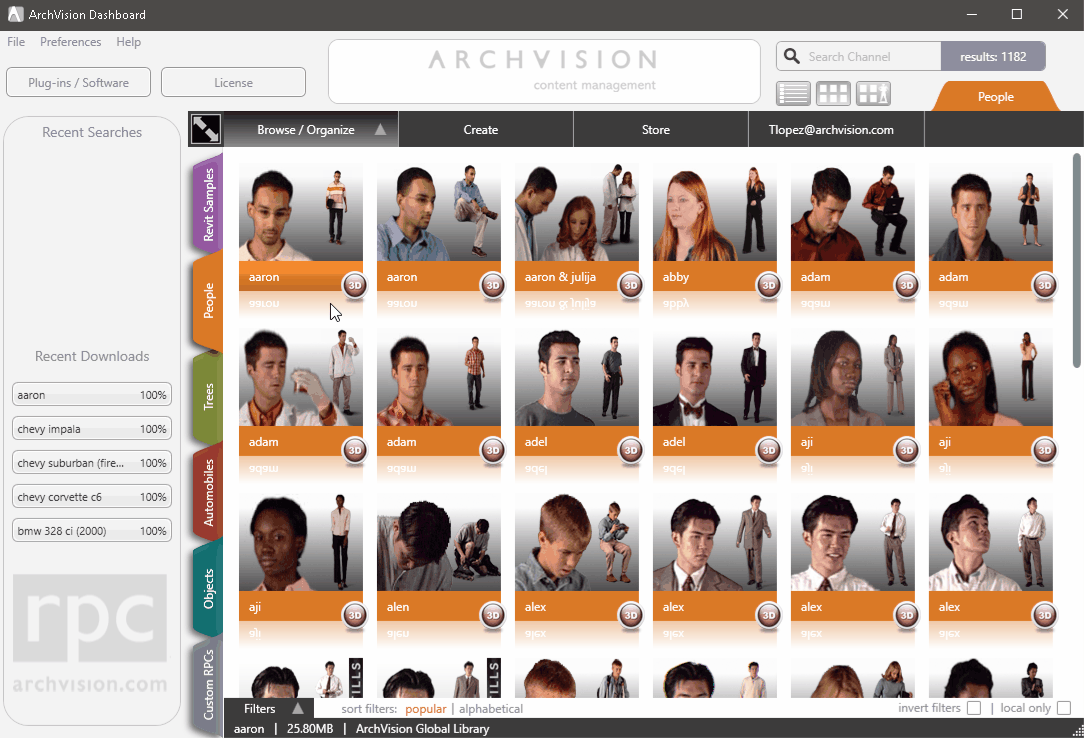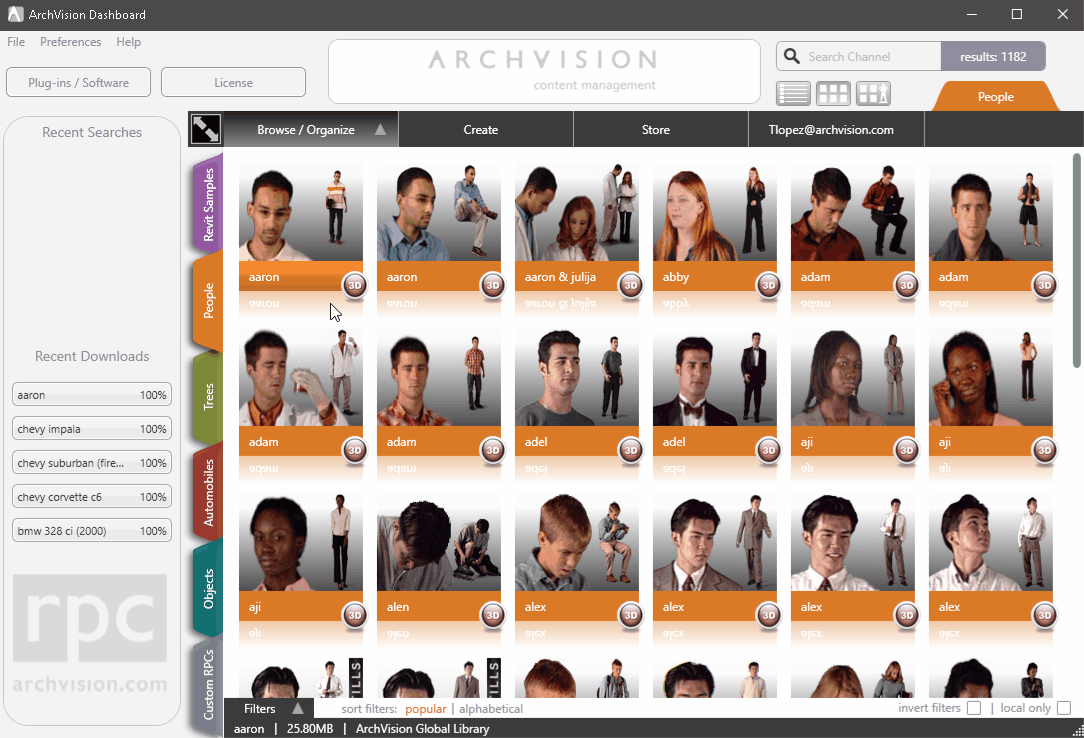 3. Add RPC Content to your Project

To add the RPC content to your project, click over the RPC THUMBNAIL and
drag & drop into your project. (Drag & drop only works in plan view or 3D view).
The revit spinning will appear and it will take couple seconds to create the RPC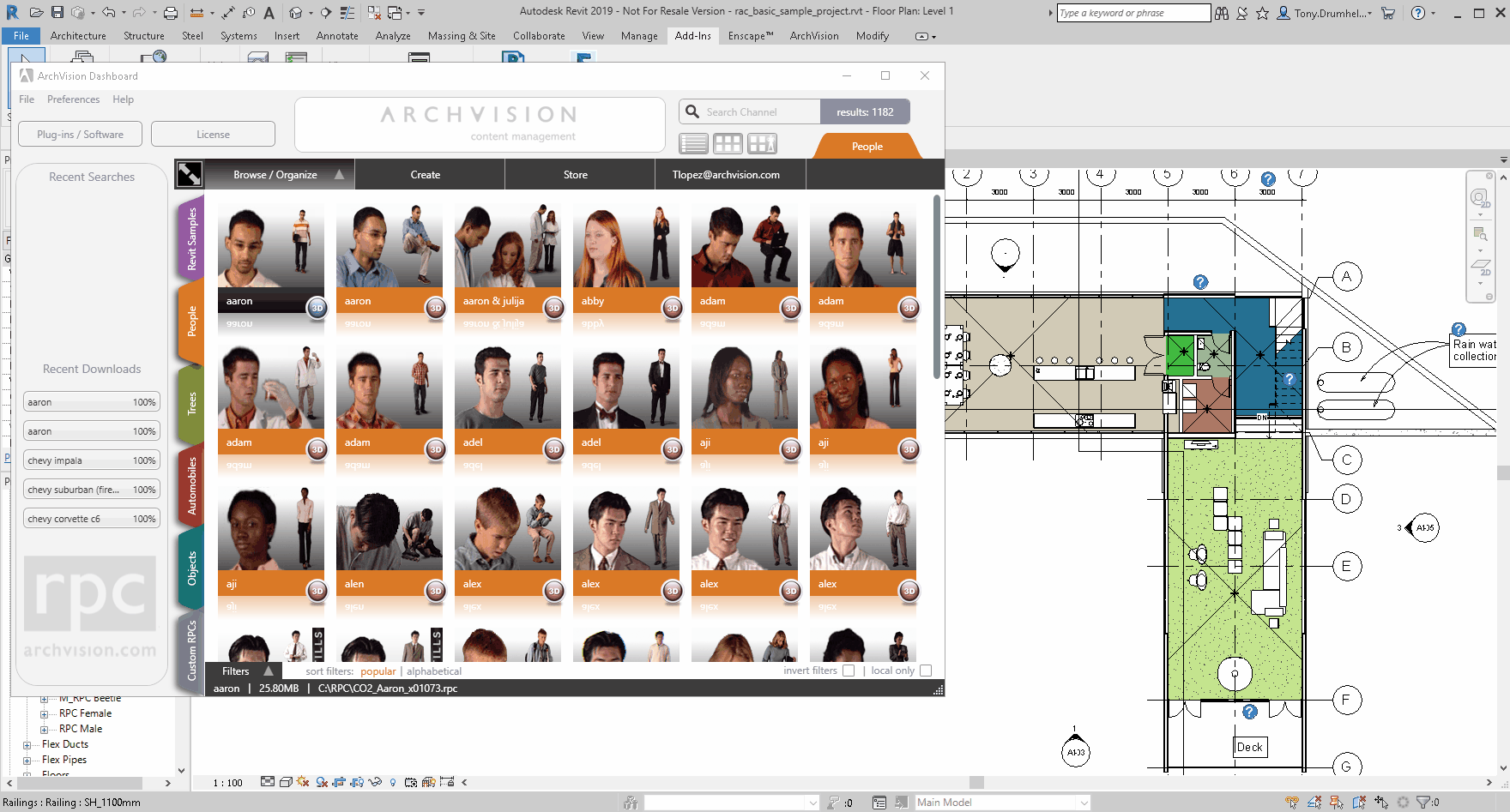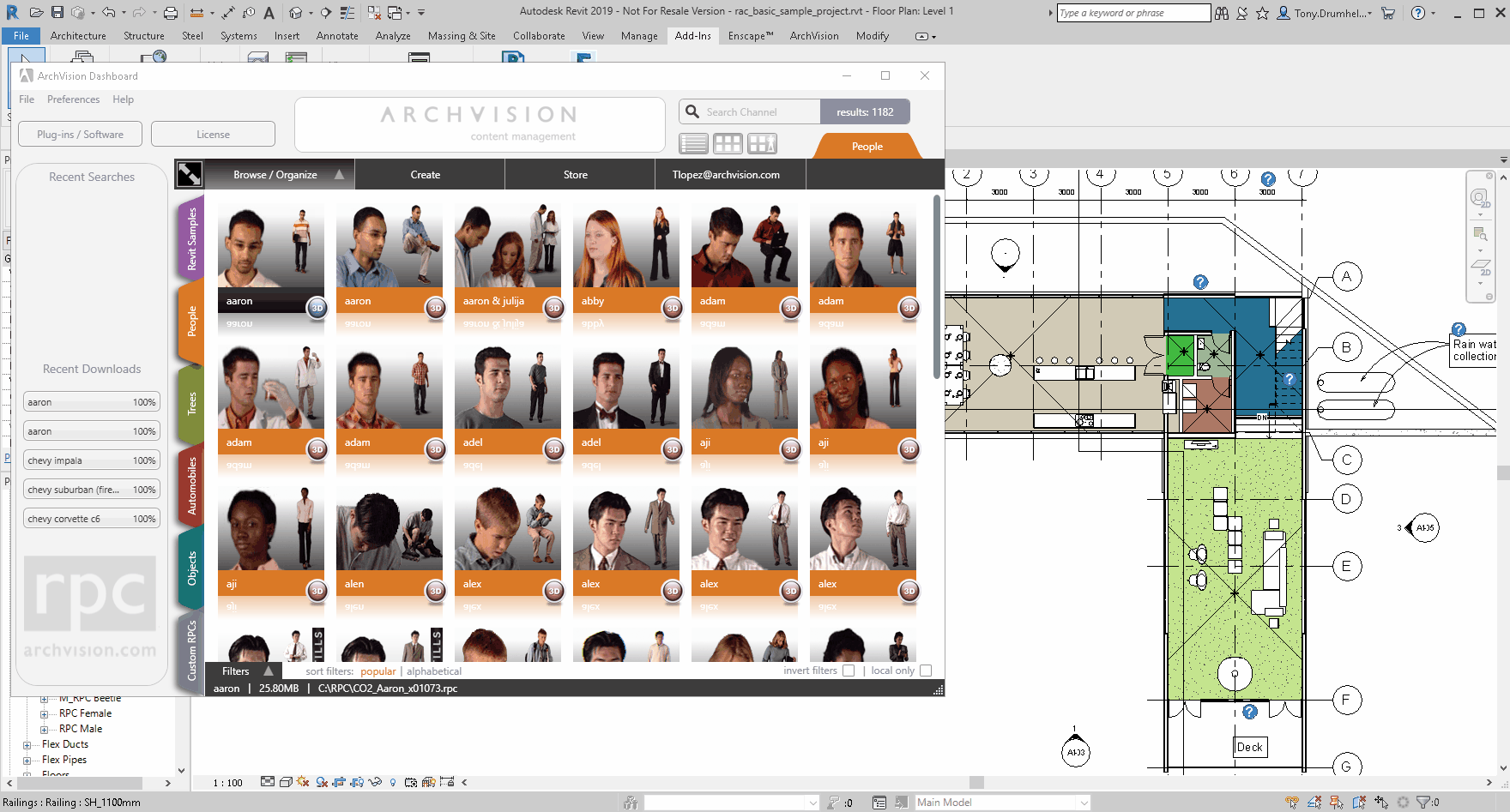 Once the RPC is dragged into your scene, an additional click is needed it to place the RPC into the desired position.

To exit from placement mode press the "ESCAPE" key twice .

The RPC content is now available in your project and ready to render.