To start using the ArchVision Technology make sure you have installed the required software and plugins for your application. You can find more information here:
Quick Start
Open the ArchVision dashboard. The RPC workflow requires the Dashboard to be up and running BEFORE start your design software.
Just double click in the "ArchVision Dashboard" Icon to open up the Dashboard window.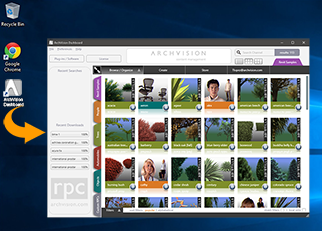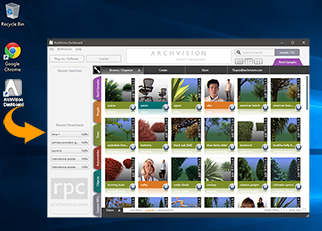 The first screen is the Ready To Use REVIT SAMPLE CONTENT tab that is installed with Revit.
The RPC Thumbnails shown in the ArchVision Dashboard feature small icons at the lower right corner. (check the icon guide bellow)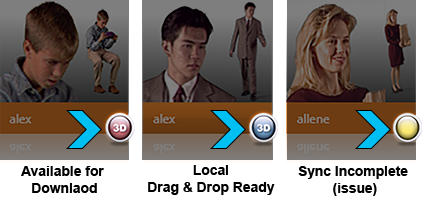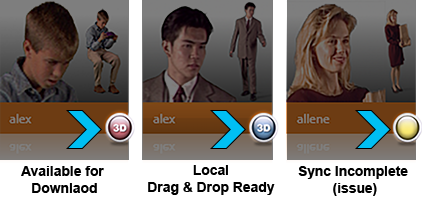 To download additional content click on any of the different Tab categories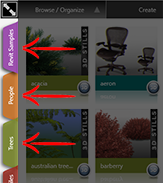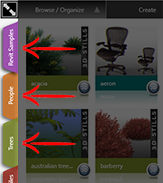 To start the content download Click on Thumbnail's red icon. A download bar will appear in the the left panel area. Once downloaded, the icon will turn 'yellow' and then 'blue'.

*Content with a BLUE ICON, is ready to be used in your project.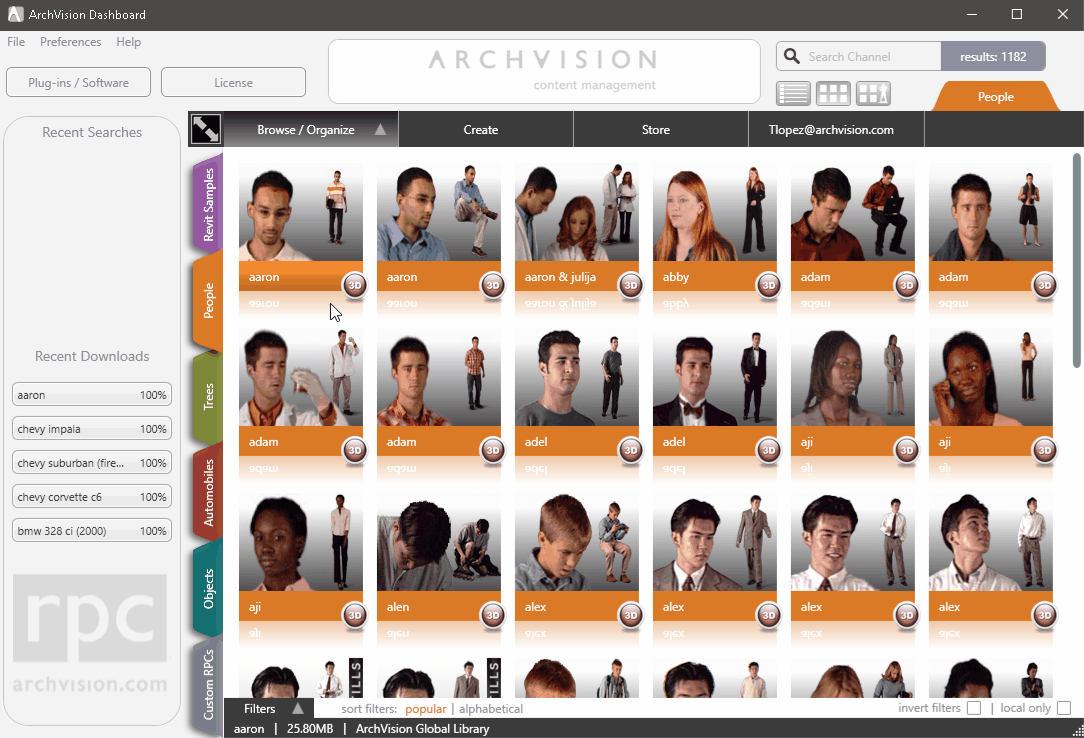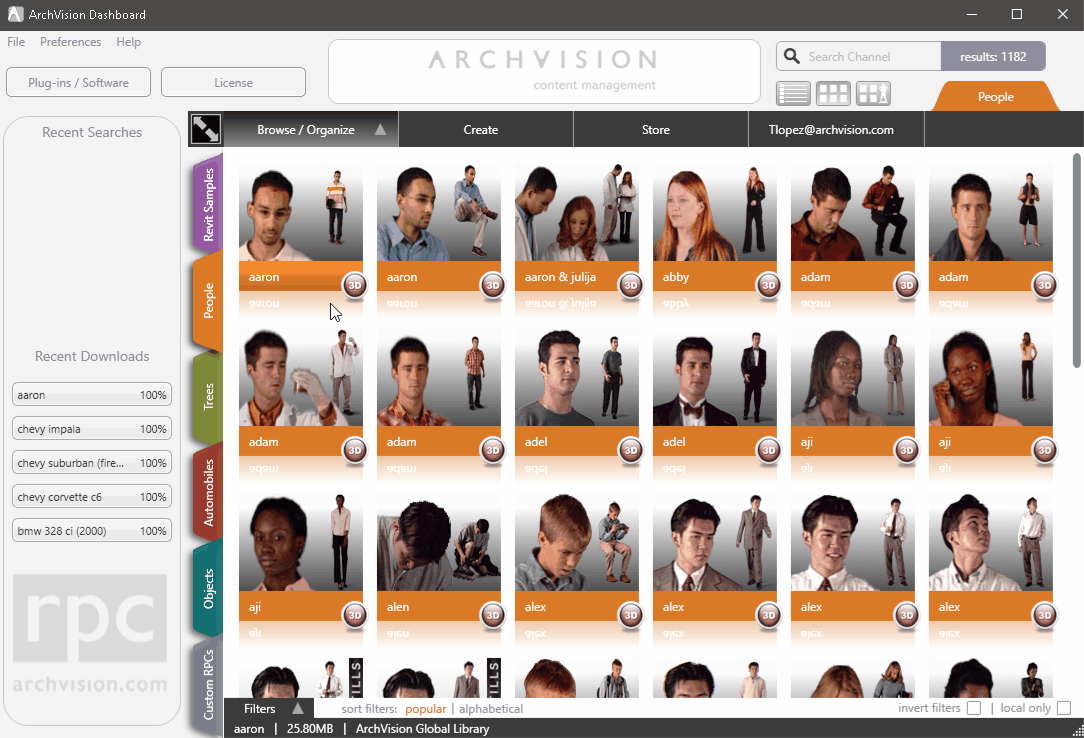 You can use the drag & drop option with the supported platform (Revit, 3Ds max, Autocad) or the build-in RPC explorer installed with the Plugin (Sketchup, Rhino, 3Ds max, Autocad)