There is new RPC content that is only available in AVAIL. Some subscribers may still need to use ArchVision Dashboard. This article will explain how to leverage RPC between both products.
In order to access RPC content in AVAIL you will, at a minimum, need the Free version of AVAIL. If you are already an AVAIL customer you can proceed to Step Two. If you are not an AVAIL customer please start from the top at Step One.
Step One:You can register here. Once you are registered download and install AVAIL.
Step Two: Launch the AVAIL desktop software on your computer, then click on the "Browser Channel" tab icon (A) on the left side of the app interface. Select the "Market Place" tab (B) AND choose the RPC All Access Channel (C) and then click on the Subscribe button (D) in the channel information panel on the right.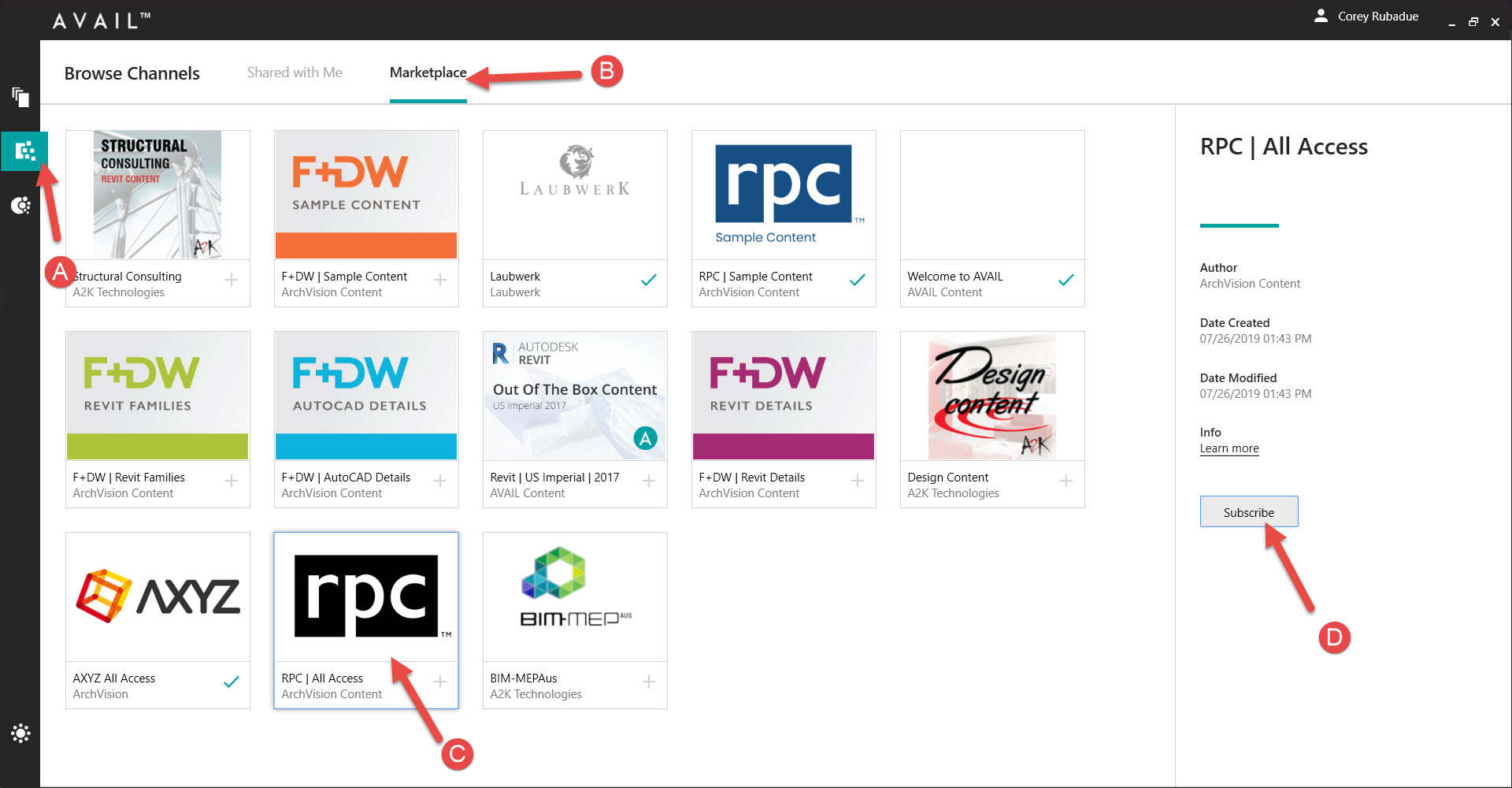 Step Three: Go back to the "Channels" tab (A), and from your "Channels list" panel select the RPC | All Access channel (or other RPC related channel such as AXYZ All Access or Laubwerk All Access) (B). Now from the Channel Information panel on the right choose Channel Details (C) and set the Download Location path (D) to your downloads path for RPC content (The default location for RPC content is C:\RPC).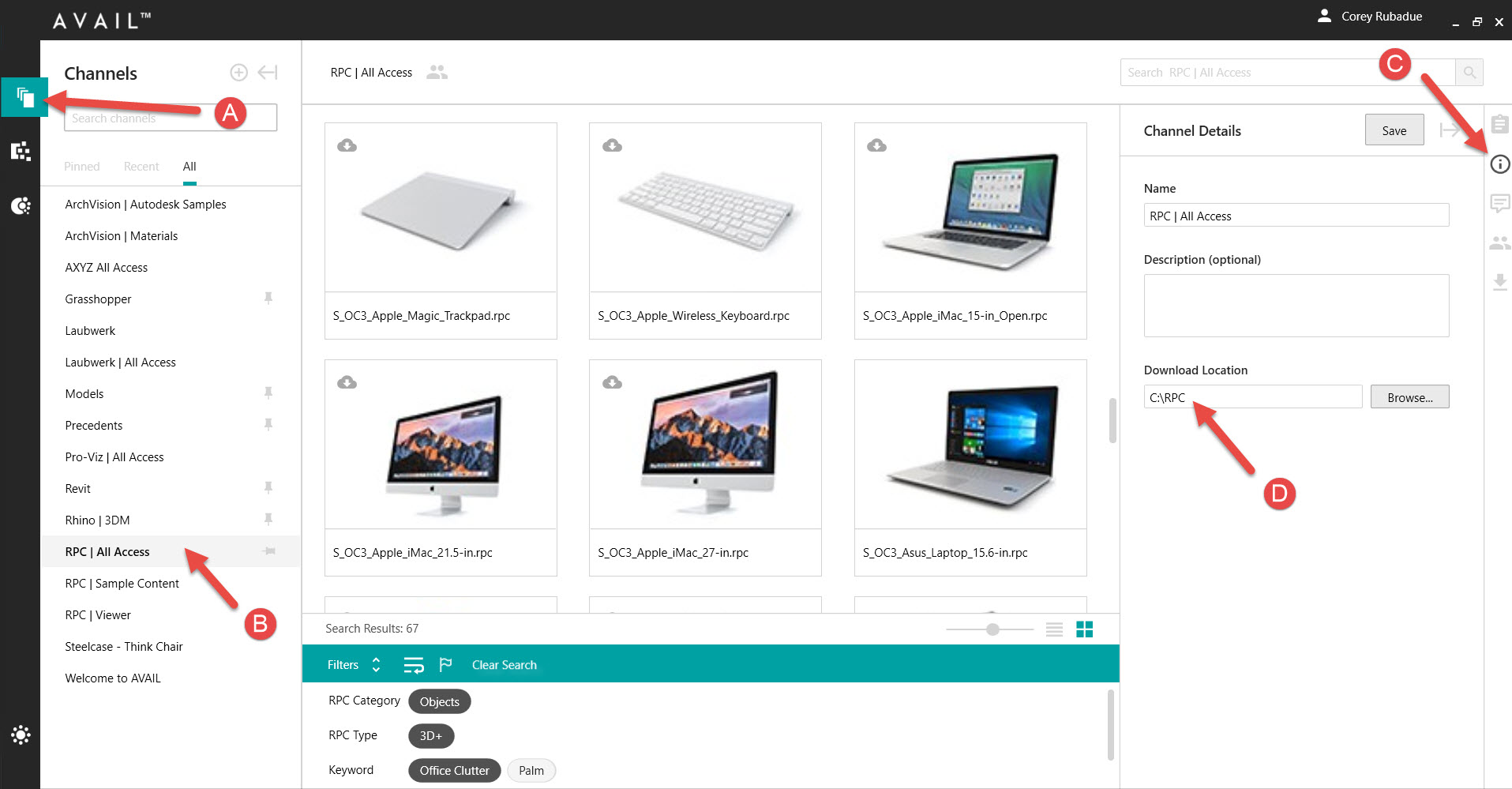 Step Four: Click the RPC content you want to use/add to your project to download or you can right mouse click over the content and choose "download".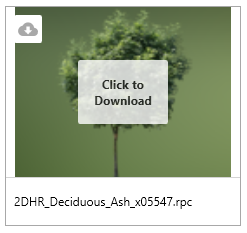 Now you can access your RPC content in Dashboard and enjoy your RPC Subscription in AVAIL.