The ArchVision Content License Service (AVCLS) is the digital rights connection between ArchVision and AVAIL.
Get started:
AVCLS must be running for RPC content to function properly. In short, for Revit or any application to obtain permission to render RPC content ArchVision needs AVAIL to know that you have a valid license for the content you are trying to use. So, AVAIL needs to communicate, view and manage channels and content. to ArchVision.
At the completion of your first ArchVision RPC plug-in, you will be prompted to log in to AVCLS. There are two methods to sign in, Sign in with ArchVision and direct AVAIL sign in.
1. Sign in with ArchVision - If you have an ArchVision account please choose the login option "Sign in with ArchVision".
2. Direct AVAIL Sign In - If you are already part of an AVAIL team and an ArchVision channel has been shared with you, you can sign in with your AVAIL credentials.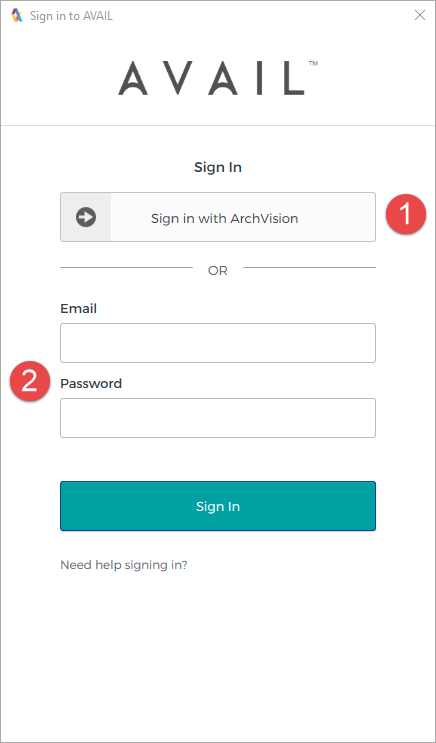 3. Once you are successfully signed in, you are prompted to approve the connection between your ArchVision plan and AVAIL. Choose Allow Access to process.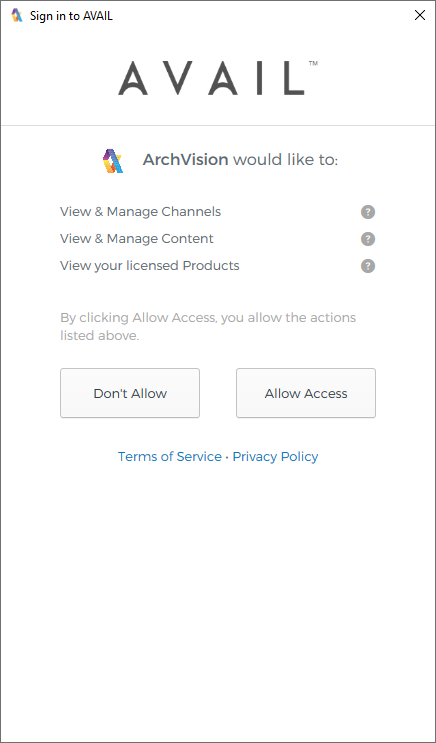 4. If the AVCLS running it will show up in your system tray.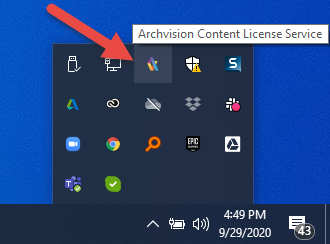 5. Once you are successfully logged in you will find the following options.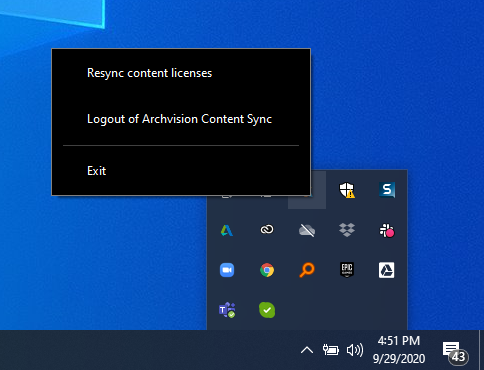 6. If you are not logged in please choose Login to ArchVision Content Sync and follow the steps at the beginning of this article..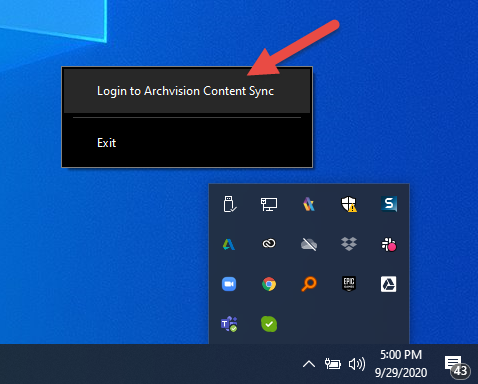 If you are still having trouble with your licensing setup, please email us at support@archvision.com