Your ArchVision RPC or F+DW subscription is powered by AVAIL. To get access to AVAIL you will need to set up an AVAIL account and team.
Step 1:
1. Go to app.getavail.com and choose "Sign in with ArchVision".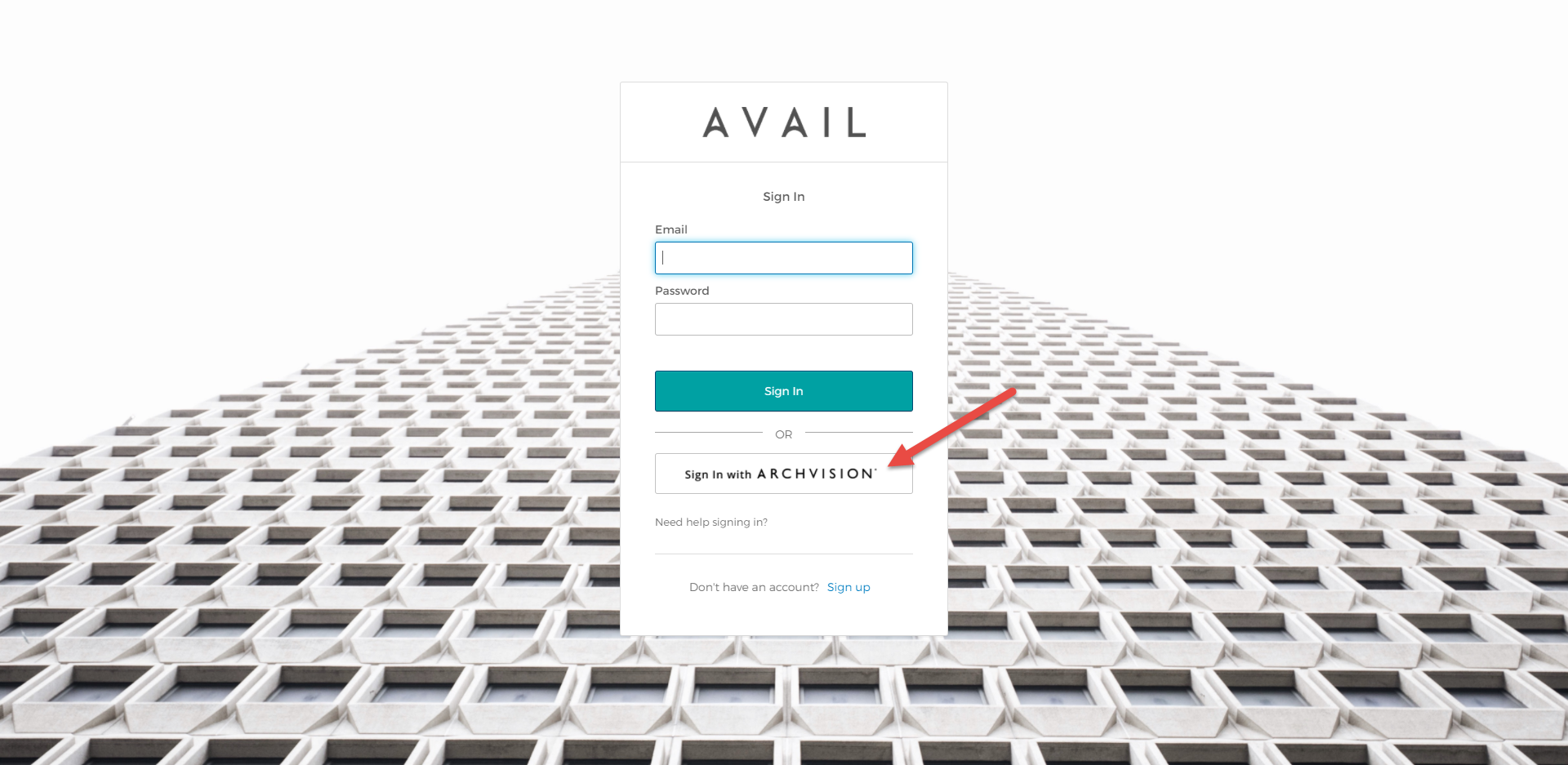 Step 2:
With the ArchVision login window will pop up. Log in to your ArchVision account.
Once you are logged in you will be prompted to setup your AVAIL account. Click "Get Started".
Choose "Create a Team" if you work with other designers and need a central place to access and share files, collaborate, and manage users and permissions or "Individual" if you just want to manage your personal content.
If you choose Team, name your Team and choose Continue. If you chose Individual then you will skip to the next step.
Once your AVAIL account is setup you start adding team members or do that later.
Step 3:
At this point, you can return to your quick start guide and complete any remaining steps to begin using your ArchVision subscription.