How do I add additional channels or software subscriptions to my current plan?
In many cases, you may want to add-on other channels or software subscriptions like SketchUp, Laubwerk or Renderpeople channels to your subscription. This article will show you how.
1. Make sure you are logged into ArchVision.com and go to archvision.com/shop.
2. Select the channel or software to your cart that you want to add to your plan.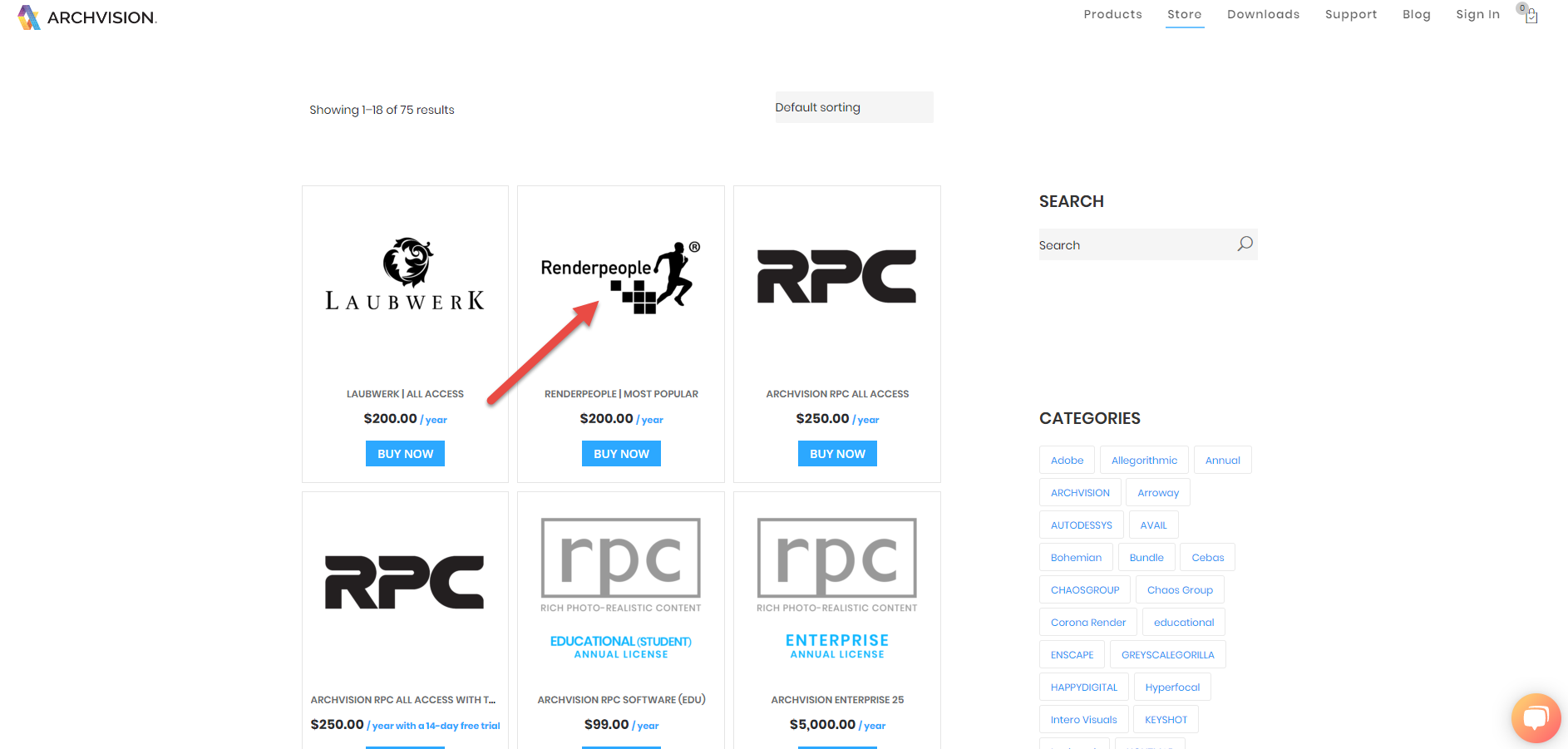 3. Choose your plan number from the "Select an existing plan" dropdown menu.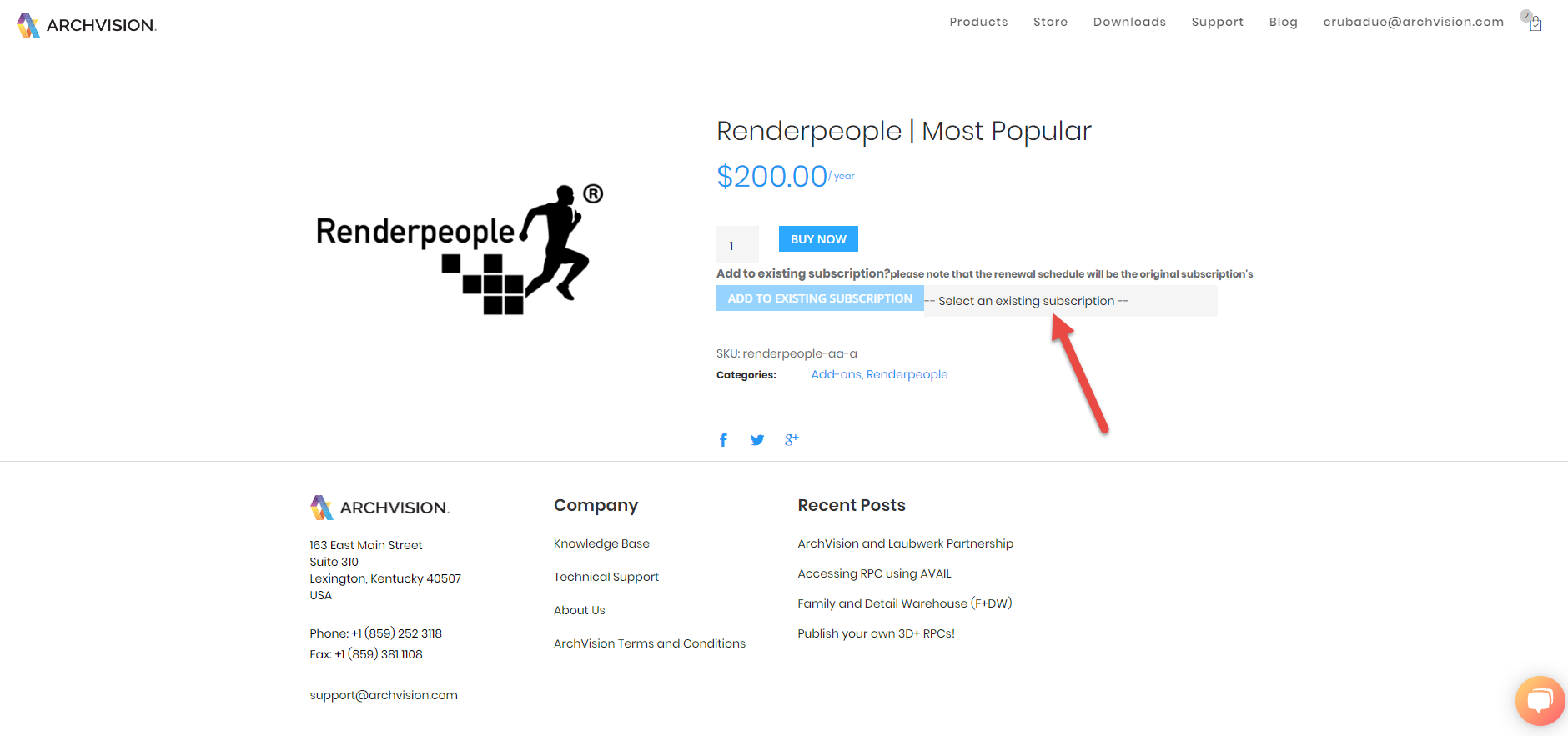 4. Choose "ADD TO EXISTING PLAN".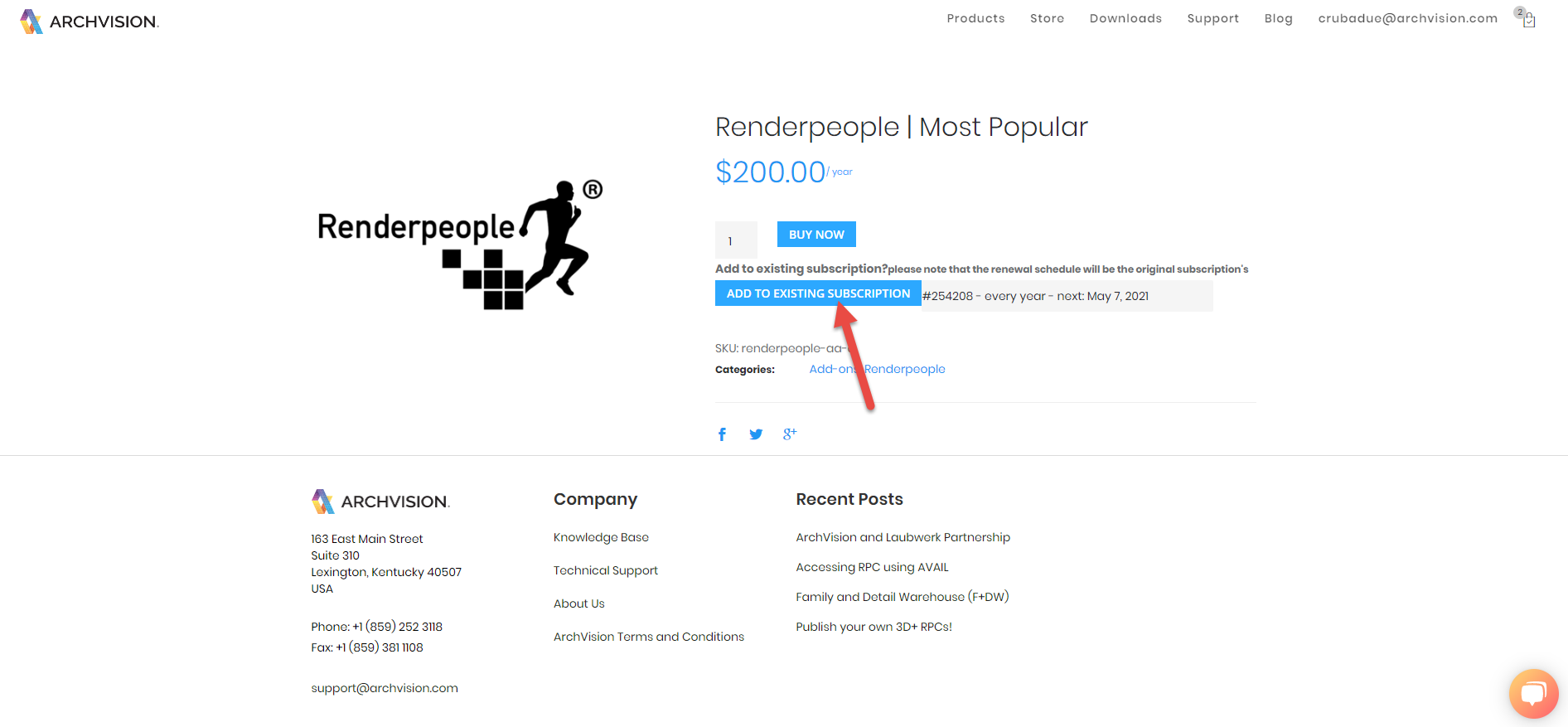 5. The item should have been added to your plan number. No proceed to your cart.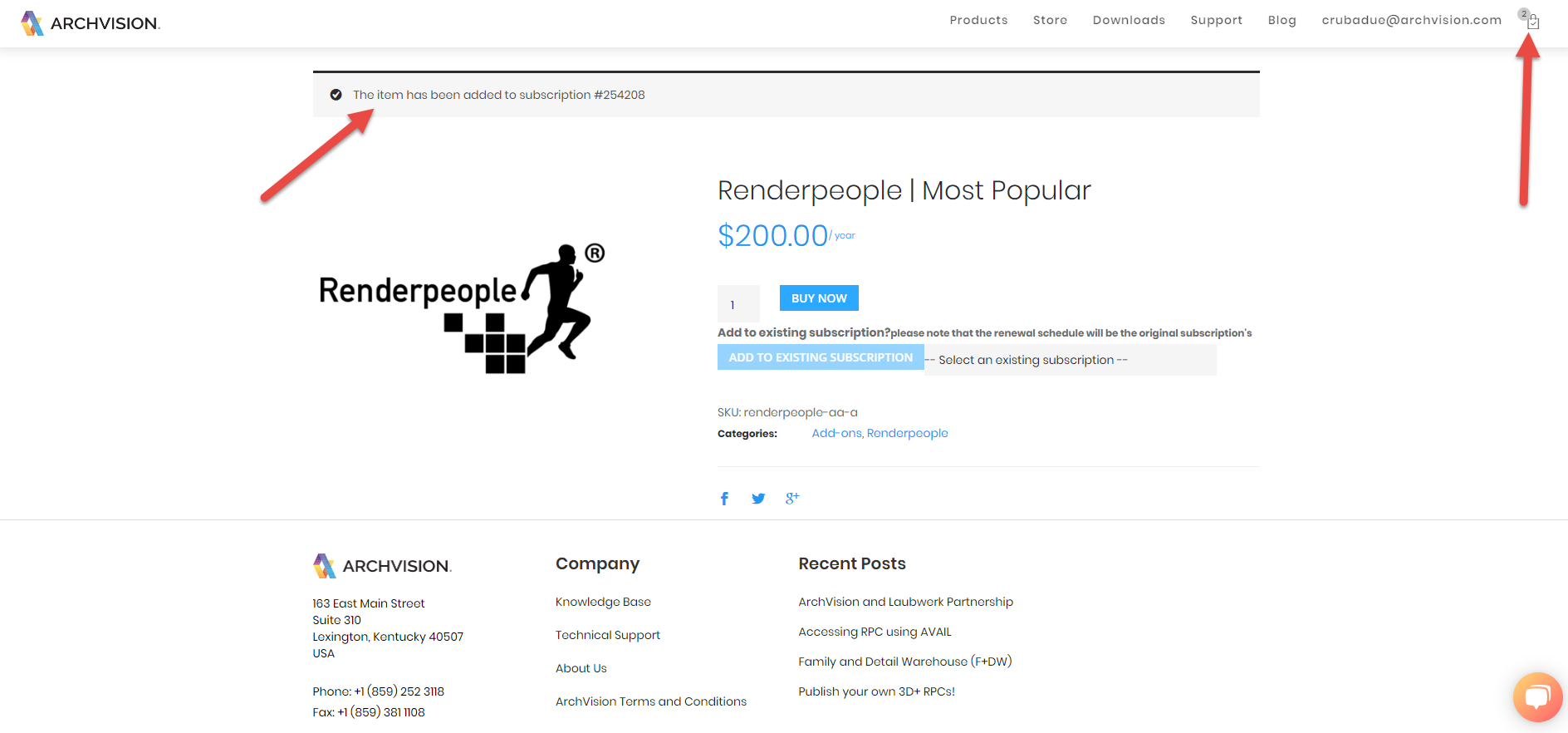 6. Review the information, add any coupon code, and proceed to check out.